Mp3 Podcasts for Lower to medium levels
Audio books: English Lessons on mp3 audio. Included in every audio book.This audio book is full of lessons for beginners to pre-intermediate levels of students. There are over 50 English lessons in our books with an mp3 file attached to each lesson. These are great readers for beginners. Check this out
Download these Free samples- Lesson - Clothes, Lesson- Weather . Open the pdf document and you will find the mp3 file attachment at the bottom of the book.
19-2021 ENGLISH Students programs By 2019-2020 Eurokids 24 Student. Listen to a podcast, please open Podcast Republic app. Available on Google Play Store. How to Download Podcasts as MP3 Files. If you don't want to use a podcast app for some reason, you can download the conversations directly onto your computer/phone as MP3 files. Here's how: First, go to the podcast's website. You'll see a list of episodes, click on an episode's title to open the page for that episode.
Download ESL Audio Book Lesson- Shapes- (The audio file is inside the PDF document.)
Download ESL audio book Lesson - Olympic Sports ( The audio file is inside the PDF document at the bottom)
Get over 50 well planned English lessons in one Audio ESL E-book. Over 50 Lessons and Mp3 file attachments. Teach Reading with great ease.
More Stuff for this Level Here>>>
Online Podcast Recordings for Higher Levels
Download podcasts- Preparing for a job interview
Job Interview: Preparing for a job interview
Job interview tips
Have you ever wondered why someone with lesser skills than you gets your job? Try listening to these job interview tips to better prepare yourself.
New Zealand- A country with a great cultural diversity
New Zealand: The diversities in culture. Learn about New Zealand
New Zealand
New Zealand is an island country near Australia with a colourful culture. The people are generally friendly and welcoming to strangers. There is a Maori population that has its own unique culture .
Corporate Culture- Working in a corporate environment
Corporate Culture: Working in a corporate environment needs a deed understanding of a company's environment.
corporate culture
This recording looks at the challenges of working in a corporate environment.
Concerned that native English speakers have a head start in the international business arena?
Are you struggling to make your ideas heard?
Do you feel that your current level of English language speaking and comprehension is holding you back?
Already explored all of the best business English apps and looking for more mobile learning?
If you answered "yes" to any of these questions, then you need a healthy dose of podcasts for Business English learners.
Listening to these audio programs regularly won't just accelerate your language learning. They'll also fill your head with innovative business ideas and concepts.
Download: This blog post is available as a convenient and portable PDF that youcan take anywhere. Click here to get a copy. (Download)
Why Podcasts Are Great for Business English Learners
Before we get started, here are a few reasons why it's well worth checking out these podcasts.
You get great access to business ideas, news and information. These podcasts are full of great information that will take you farther in your career.
You can listen whenever you have free time. Podcasts can go with you wherever you want to go! You can listen anytime, anywhere. Don't worry about setting aside special time at home — just listen to a few minutes of a business podcast whenever you find a spare (extra) moment.
They'll introduce you to common business English idioms. These idioms show you how business spirit has influenced English culture and language.
They'll help you to overcome disadvantages caused by the language barrier. You'll be on the same page as your future coworkers and supervisors after listening to these popular perspectives on modern business practices.
They cover a full range of business topics. This includes emails, teleconferences, job interviews, contracts, negotiations and presentations.
You'll get exposed to new, cutting-edge (modern) business ideas. You'll be listening to the thoughts and ideas of some of the most prominent business leaders on the planet.
Not to mention, there are tons of additional benefits. After you've been listening for a while, you'll be equipped with lots of new words and phrases, and you'll feel a lot more confident and relaxed in an international business setting.
So, if you're ready, let's begin!
7 Outstanding Podcasts for Business English Learners
Down to Business English: Business News to Improve Your Business English
Keep up to date with business news from every corner of the globe. Improve your English at the same time. Sounds like a good deal to me. In this podcast series, hosts Dez Morgan and Skip Montreux examine some of the latest businesses happenings (news). As they do so, they introduce a lot of useful words and phrases. This dynamic duo also looks at cultural differences in business situations. Overall, this podcast series is engaging, insightful and easy to listen to. Transcripts of the shows are available on the podcast's website.
Business English Pod
This is one of the most fascinating and comprehensive business English podcasts on the web. The insightful and well-thought-out podcasts cover just about every business situation and experience that you're likely to come across. You'll listen to discussions on everything from travel and socializing to meetings, negotiations and presentations. Each category features numerous audio lessons encompassing a diverse range of situations. For example, in the negotiations section there are audio lessons on pitching (presenting ideas), overcoming blockage (disagreements) in negotiations and relationship building. There are dialogues in every podcast, conducted at a much slower pace than normal. These allow you to clearly hear every single syllable. This ensures that you can easily follow the flow of the conversations.
Quick Business English's Podcast
Looking to impress your bosses? Want to get ahead of the pack in business situations? Quick Business English's podcast series is an excellent way to boost your knowledge of necessary business language. This will help you navigate (figure out) many different business situations. For example, you'll learn about starting a meeting, formal versus informal emails, leading groups and facilitating discussion. For many of the podcasts there is one single narrator, and this narrator speaks at about half normal speed. Intermediate and advanced English learners should have no problem keeping up. Downloadable PDFs are available to reinforce learning. And don't worry if you ever miss a show — the podcast's website has an extensive archive (store of saved podcasts) that goes back to November 2012.
BBC Business Daily
Listen to the business stories from some of the best journalists in the world and improve your business English at the same time. The BBC has a vast network of reporters and correspondents who provide comprehensive news and analysis on business stories from all over the world. As the title suggests, this podcast is a daily program covering current business news as it's happening. Unsurprisingly, the range of topics is always diverse. The podcasts are formatted like a news show. So there's a main host, interviews with reporters in the field and studio discussions about important business-related matters. English is spoken at normal speed and so the pace is quite fast. This is an excellent podcast series for the advanced learner and for intermediates who relish (enjoy) a challenge. It's a great way of keeping in touch with the global business scene.
HBR IdeaCast
What better way to learn about business than from the experts? Here, you'll learn all about business strategies, trends and theories by listening to leading business thinkers, executives and management gurus. Harvard Business Review has assembled a top lineup of business brains for its weekly podcast show. Each edition features an interview with a key business authority. HBR IdeaCast isn't just a great way to tap into the latest ideas, but it's also awesome for enhancing your overall English comprehension and vocabulary. Some topics covered by previous shows are: the right mindset (way of thinking) to find success, applying design thinking to your business, corporate social responsibility and harnessing (using) creativity.
TEDTalks Business
If you really want to know what's going on in the business world and where it's heading, spend some time with TEDTalks Business. This weekly podcast series is suitable for business English learners and features conversations with some of the greatest CEOs, innovators and entrepreneurs in the world. Yes, the English is spoken at normal speed. And yes, the ideas discussed here are rocket fuel for the mind.
Previous podcasts have featured James B. Glattfelder, complex systems theorist, talking about who controls the world, and Harish Manmwani, the chief operating officer of Unilever, discussing why profit isn't always the purpose of a business. Some topics are quite intricate (complicated), but one of the boons (benefits) of a TEDTalk is that it's always given by an engaging speaker. The speaker will make great use of the English language, using good word imagery, metaphors and analogies. That's why TEDTalks have earned their reputation as intellectual treats for the brain.
Wall Street Journal This Morning
This is a welcome and refreshing digest of the day's biggest business stories that are making the headlines. The analysis is laser-sharp and discussions are always lively and though- provoking. One of the reasons why this is such a good show is the chemistry between host Gordon Deal and news anchor (host) Gina Cervetti. Expect the occasional laugh along the way! Some of the conversations are tinged with a little humor. The podcast is published daily and is a rewarding listen for intermediate and advanced business English language learners. Each program lasts for approximately 30 minutes and is accompanied by a blog post on the podcast's website.
Bonus: FluentU
FluentU is not a podcast. It's much more than that!
FluentU takes real-world videos—like music videos, movie trailers, news and inspiring talks—and turns them into personalized language learning lessons.
Podcast English Mp3 Download Sites
Unlike traditional language learning sites, FluentU uses a natural approach that helps you ease into the English language and culture over time. You'll learn English as it's spoken in real life.
FluentU has a variety of engaging content from popular talk shows, nature documentaries and funny commercials, as you can see here:
FluentU makes it really easy to watch English videos. There are captions that are interactive. That means you can tap on any word to see an image, definition and useful examples.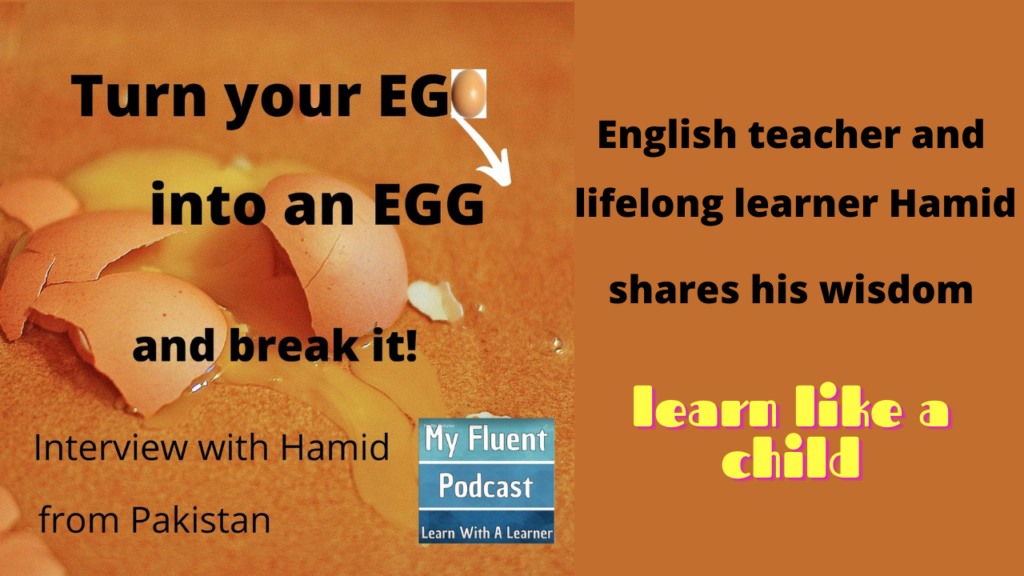 For example, when you tap on the word 'searching,' you'll see this:
Learn all the vocabulary in any video with quizzes. Swipe left or right to see more examples for the word you're learning.
The best part is that FluentU keeps track of the vocabulary that you're learning and recommends examples and videos to you based on the words you've already learned. Every learner has a truly personalized experience, even if they're learning the same video.
You can start using the FluentU website on your computer or tablet or, better yet, by downloading the app from the iTunes or Google Play stores.
Why This Is Essential Listening for Business English Learners
So, if you're looking to get ahead in your business career, smash through the language barrier with this superb collection of podcasts for business English learners. One of the great things that they all have in common is they're fun to listen to. Boredom takes a back seat, because it doesn't feel like a chore when you put on your headphones. It's a welcome break from classroom learning, that's for sure! There are several reasons for this, but you can give thanks to the expert podcast hosts, the great quality of the scripts and the choice of engaging material to talk about.
Luke's English Podcast Mp3 Download
Put all of these podcasts on your list of essential audio resources, and see how well they can advance your learning.
English Podcast For Beginners Download Mp3
Download: This blog post is available as a convenient and portable PDF that youcan take anywhere. Click here to get a copy. (Download)
Free English Mp3 Download Sites
If you liked this post, something tells me that you'll love FluentU, the best way to learn English with real-world videos.