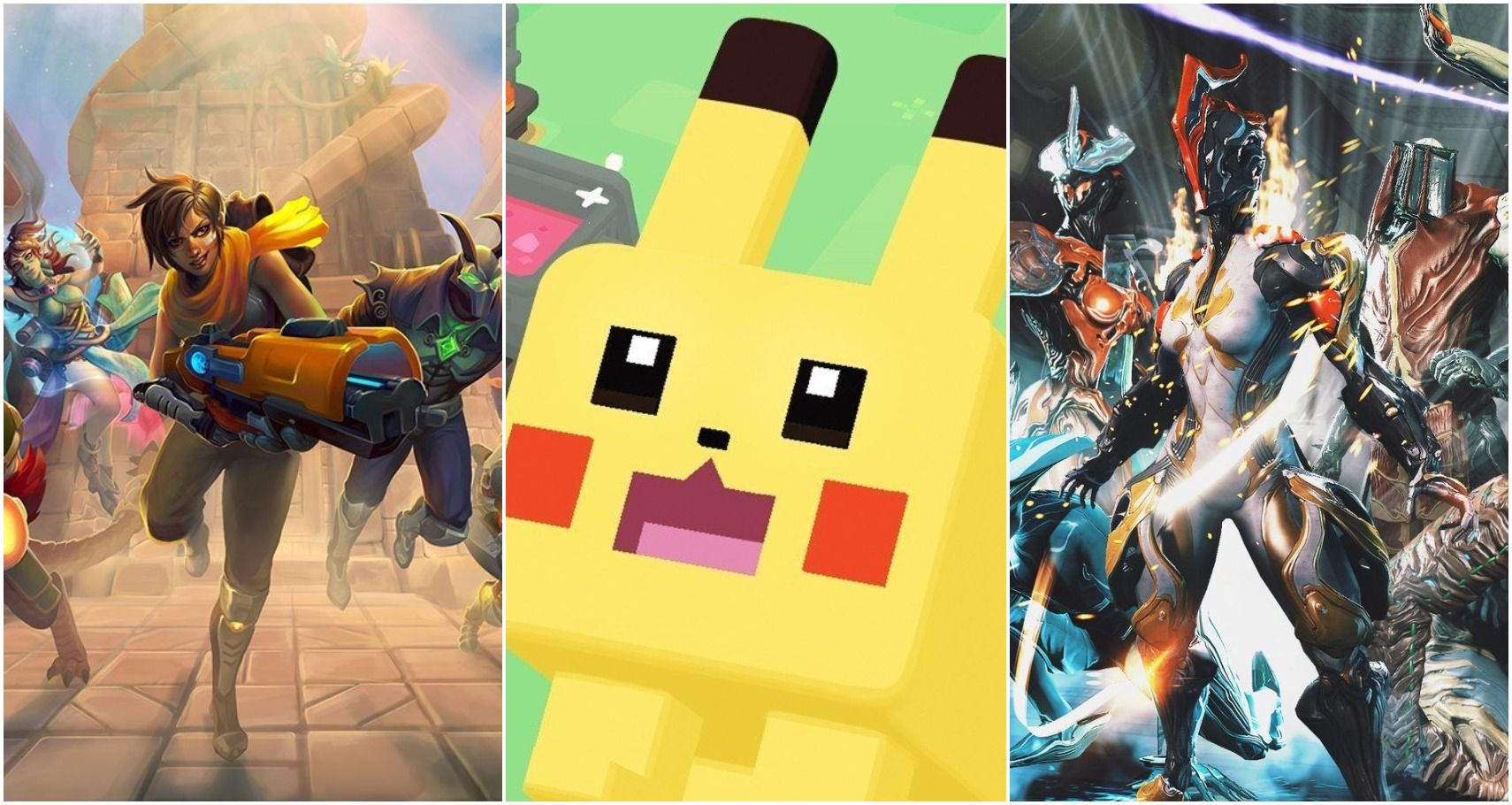 Getting a new console is the first step on the glorious journey of adventure-seeking and happy gaming. Whether it's Undertale, Breath of the Wild, Super Smash Bros, or Fortnite, the Nintendo Switch has a colorful array of titles and characters both new and familiar.
Unboxing a new Switch doesn't mean you own any of those titles, however, and you've got to drop some more money on specific games before you're able to hop in Splatoon 2 or Stardew Valley.
Check out this opportunity to score a FREE Nintendo Switch Online 7-Day Trial plus free game downloads! It's an excellent way for all gamers to explore new titles online. We are sharing the best free games right here, which you can download and play on your Nintendo Switch right away. All you'll need is a Nintendo Switch Online account. The Nintendo Switch comes with a meager 32GB of storage. You can expand your storage with an SD card, but that's still a pretty small amount of space on your console. Here are several ways you can clear up internal storage space, or at least offload some of that data to an SD card.
Or do you?
It's on the down-low, but there are actually 25 games and apps that you can get on the Switch completely for free. This guide will show you how to access these free items so you'll have something to sink your teeth into while you're waiting on that paycheck or researching which games are going to be your top priority. Here's where you can find a bunch of free games on Switch in 5 easy steps:
How to get free games on Switch
1. Open the Nintendo eShop
As soon as you boot up your Switch you'll be confronted with various icons on the dashboard: Signing in, adjusting settings, syncing controllers, etc. The one that you'll want to click on is the Nintendo eShop, which is symbolized by a bag that looks like this:
2. Sign in
After you click the eShop button you'll have to sign in. Put in your email and password, or if you don't have an account yet, now's a good time to make one. You can do so right here. The process should take less than five minutes.
3. Click 'Search'
Once you're looking at the huge variety of games and products on the Switch store it's time to refine our hunt.
Click the 'Search' portal on the top left and it will offer a handful of common search filters.
4. Filter by price range
From the list of available filters, simply choose the one that says 'Price Range.'
You'll be transported to games divided by price range.
5. View free options
Scroll down to the bottom of the page and you'll see the category for games (and apps!) that you can download for the fabulous price of $0.
Click 'view more' in order to get the full list. On it, you'll see options such as:
YouTube
Yep. You can get the YouTube app for free, just like on a desktop or mobile device.
Now you can stream videos right on your Switch!
Fortnite
Fortnite is free on desktop, console, and mobile, so why shouldn't it be free on Switch too?
Download it now and you'll be diving off the party bus before you know it.
Nintendo Entertainment System – Nintendo Switch Online
For the retro gamer, this is the best news about getting a Switch: You'll immediately have access to dozens of old Nintendo games:
Donkey Kong, Ice Hockey, Yoshi, Balloon Fight, River City Ransom, Double Dragon, Dr. Mario, and a ton more. All for free!
How To Download Free Games On Nintendo Switch Mobile
These 10 NES cartridges are worth a fortune
Color Zen
One of our favorite games, Color Zen is a chill-out, zone-out game for de-stressing and relaxation.
Simply match the colors one by one and solve simple puzzles to unwind at the end of your day or pass the time. The Nintendo Switch's touchscreen capabilities really shine in Color Zen, too.
And a lot more!
If those titles don't grab your interest you can also get the original Zelda games, Warframe, Fallout Shelter, Pokemon Quest, Kitten Squad, Coloring Book, Brawlhalla … the list goes on. So enjoy your new gaming platform in style with the Nintendo Switch, and let us know in the comments below which free item is your personal favorite!
How To Download Free Games On Nintendo Switch Pro
More about Nintendo
Related Articles
Lego Brawls Switch Fighting Game – [NO Jailbreak PLAY]
Streets of Rage 4 Mr X Nightmare Switch – GET IT on Switch
How To Download Free Games On Nintendo Switch Eshop
Star Wars Squadrons Switch – Space Combat Game for Switch
The famous American boxer Roy Jones Jr. once said that real champions are those who, after losing one fight, come out the next and prove that they are worth something. This formula also works in virtual competitions. The constant ups and downs are an integral part of fighting games for Switch, and it takes a lot of work to master the skill of swinging limbs in Tekken 7 Switch.
Tekken 7 Switch Game [ver. 5.3]– Features –
NO Jailbreak / Custom Firmware Required

Periodic Updates

Runs without SD Card. The game will be installed on your device.

Online features available

Works on both jailbroken and OEM Nintendo Switch devices

Playable in TV Mode, Tabletop Mode and Handheld

Save Data Cloud (Keep your progress safe)

Last Update (ver. 5.3): December 11th
The long-awaited sequel to the popular series has been making its way from arcade machines to PCs and consoles for over two years. This is how long it took Bandai Namco under the strict guidance of Katsuhiro Harada to improve the balance and appearance of the game. But the matter was not limited to just one polish: new modes and characters appeared in the home version. Download now Tekken 7 for Switch and enjoy its new and improved features.
Some things have not changed over the years. The birds fly, the grass grows, the waves wash over the shore. And in the tournament of the Iron Fist, the fighters beat each other. And every time it is fascinating to watch. The developers from Namco Bandai, led by Katsuhiro Harada, again managed to refresh the old mechanics and make Tekken 7 interesting for both beginners and those who are familiar with the series since the first PlayStation.
HOW TO GET IT?
Copy the Tekken 7 for Switch downloaded content on your SD card
Install the game on your switch
If online action is required, connect your device to the Internet
Enjoy the game!
How good is Tekken 7 for Switch
Sounds - 7.8
Storyline - 8.7
Download Free Games For Laptop
PLEASE NOTE: This game is FREE to download but requires security verification to prevent spam. Click on the download button and follow the instructions. Thank you!